One of the most common problems which haunt people these days is seeing their hairline recede year after year. Going bald is a nightmare and a lot of people who are bald consider it one of their biggest insecurity. Baldness is considered as a sign of being poor and poor genes by some people, but judging by the fact that even the world's richest man Jeff Bezos is bald is a counter-argument.
This is a problem that not only affects the average person, but many celebrities and millionaires also suffer from hair loss and are going bald every day.
Prince William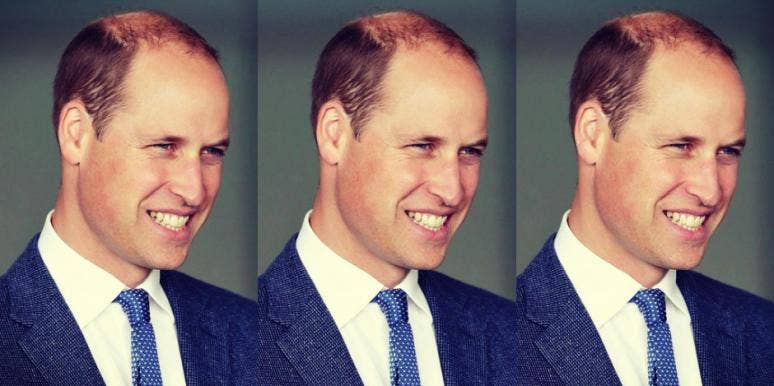 Prince Williams is the Duke of Cambridge, he is a member of the Elite Royal Family of Britain, and he is considered to be one of the prosperous elite members of the British community. Even with the riches and the power he possesses, his hairline goes the other way. Many images have surfaced on the internet of his balding hair.
Joe Swash
Joe is an amazing actor who is well known for his role in EastEnders. He is only 38 years old and hair loss haunted him, he stated that him going bald might affect his roles in film and he underwent a hair transplant surgery at the Birmingham Clinic. The surgery restored his confidence and he admitted that it was necessary in order to look good in front of the screen
Bruce Willis
Bruce is one of the most talented actors in the Hollywood industry, he has done many amazing movies including Diehard. He boasted of having amazing hair during his early days of acting, but now he suffers from balding, but that adds to his handsomeness.
Mathew McConaughey
Everybody knows and loves him, his acting styles and personality are what make him differ from his peers. However, Mathew's hair loss got a lot of attention from the media back in the days. His slowly receding hairline made him use a hairline treatment when he was young but as time passed the hairline started receding again.
Jon Gosselin
He is one of America's most beloved sitcom actor. Jon has received lots of love for his role in the TV show Kate plus 8. The father figure, who earned the love of thousands of Americans is going bald and some of the recently emerged pictures are shocking.
Gordon Ramsay
Ramsey is one of the most popular cooks, not only in the UK but all over the world. Turns out even the fiercest cooking show host had hair problems and he underwent a follicular unit extraction treatment. He was seen wearing a black surgical cap on his head due to an allergic reaction that happened because of the treatment.
Louis Walsh
The Judge on the X factor and Britains got talent, loved by millions of reality tv show fans all across the world recently underwent a hair transplant surgery worth £30,000. Walsh said he wanted to correct the thinning on the top of his hair.
Mel Gibson
Another talented actor on the list, Mel Gibson, known for these amazing movies including Mad Max is another one who is suffering from hair loss.
Young Mel Gibson was one of the most handsome actors of that era and now the receding hairline is taking a toll on that look. There was a rumor going around that Gibson underwent a hair transplant seven years ago, but it turns out he is still balding.
Wayne Rooney
Everybody who loves football knows about Wayne Rooney. He is the Manchester United legend. Rooney got some attention as he underwent a hair transplant surgery back in 2011 when he was just 25 years old.
Jude Law
Jude Law who is well known for his Sherlock Holmes series is suffering from receding hairline. In a recent interview, Law talks about his golden boy image and he says that he doesn't care about hair loss. His hairline adds flair to his acting styles in many movies.
Chris Martin
A beloved pop star who is a member of the world-famous band 'Coldplay' suffered from the horror of hair loss. Martin made a statement in the past in which he said that his hair is falling out.
Many have claimed that Martin underwent a hair transplant surgery after an image that surfaced in 2019.
Bryan Cranston
Walter White, the most loved Chemistry teacher. Cranston, who is well known for this role as Walter White in the series Breaking Bad earned the hearts of millions of people. His baldness is what makes him unique and Cranston himself said that he is proud of his bald head.
Matt Damon
Matt is a well known American Actor who was praised for his role in the movie "Martian". Matt suffers from a receding hairline and is proud of it like Cranston. Matt doesn't want to undergo a hair transplant and all he did was a buzz cut to style the hair.
Daniel Craig
Mr. Bond himself, well known for his acting in the James bond films is another actor who is hit by hair loss. Most of his hair has remained strong and healthy, Craig has been able to disguise his subtly receding hairline by keeping his hair neat and short.